Check out Part II here
I was strongly advised not go to Georgia in summer as it was normally around 30 degrees there and I hate "sweat hiking". Not sure who really enjoys it even. However, while tenting is permitted (at least I have not heard about any restrictions), it was certainly the worst idea to do it in the mountains or close to bodies of water (especially in the evening). Although, I would definitely say that travelling to Georgia during first half of September would have been best (and it was – I did not even have to take a coat with me). However, it was hard to carry on with my thoughts on those broken roads, mate!
We were on our way to Koruldi lakes and I kept on wondering why it took an hour to just get up there (I believe it was about 1km or so up hill from Mestia). When we saw the tall hill and how steep the roads (rather, paths carved with stones) were, I wondered no longer. Furthermore, the roads were so narrow that we could clearly see our death down the hill – if the driver turned even slightly to the side, we would have rolled down the hill like drunk Santa on the sled. The best part about the ride was that that road was a two-way road.
As we were going up the hill and shaking around the van like pickles in the bottle, Ben started telling the driver about our "talismans" that we had in our car – the icon of Lady of St. Theodore and Jesus. Ben said that we found it in the car and used it for good luck to stay safe on the road (all three of us are atheists – we still respect other people beliefs though) and the driver felt very uncomfortable about it and almost got angry at us. "How dare you even?" he started. "Religion is my life, do not talk bad about it and telling me you were using icons as talismans". That gave us a very clear idea how deeply routed the Orthodox Christianity was in the country. After a few moments of uncomfortable silence, we went on talking all like good old mates  – Georgians are emotional people but they do not hold grudges against you.
After about 20-30 minutes of uncomfortable and painful ascendance up the hill, we got closer to the lakes. The driver told us that he went up there already three times before us (on the same day!) – he should either have a strong butt or a good doctor. Kuraldi lakes were very close to the Russian border and it was a spectacular view on the mountains. We came there at the right time as well – right before the sunset.
We saw a few tents close to the lake as well and some tourists. I hope they did not freeze to death at night.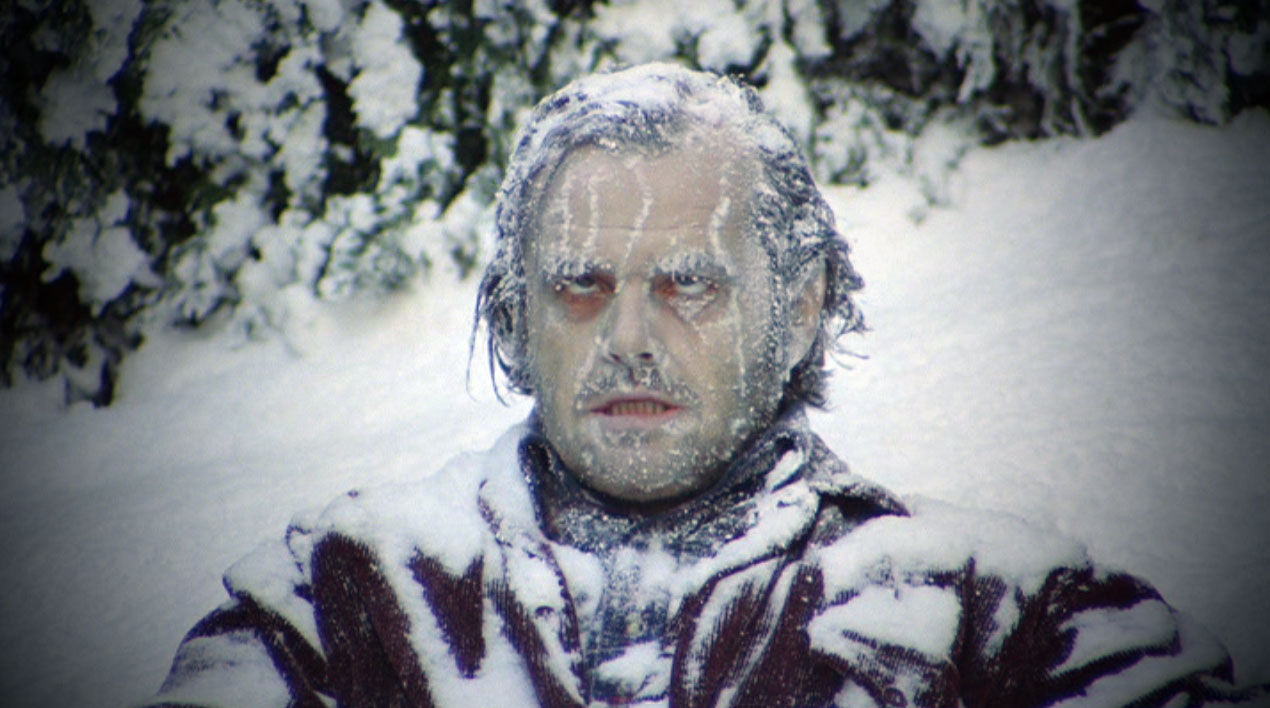 We breathed in enough cold and fresh air and decided to start going back to Mestia before it went pitch dark. Meow, our Chinese new friend, enjoyed the trip very much and before I realised that we had parted our ways in Mestia, I forgot to invite him to join us to Ushguli the next day. I was sure that we would meet him the next day.
We reached the hostel and decided to have some drinks and smokes on our way to a restaurant for dinner. We had a little bit too much of everything and decided to head back to the guest house to rest before our trip. Once we had arrived to the guest house, we went downstairs for some complementary tea, bread and jam from the house owner and talked about our work lives, a bit about philosophy, IT hacking and our life values. We had done enough bonding and decided to head back to our room to get some sleep.
It was about midnight. We were fast asleep and then I woke up to the scratching noises coming from the roof. Ben and Manuel were woken up by the noise as well. We heard a bit longer into it and understood that it must have been a mouse. We went back to sleep and woke up to the scratching again. Jesus… Manuel took a bottle and hit it against the ceiling to scare the mouse off. We went back to sleep… or so we thought. Manuel and I woke up startled to the loud noise (as if someone hit hammer against the ceiling) and Ben suddenly waking up and shouting. "Ahhhhhhh!" We thought that Ben had seen Casper the ghost. He actually thought that the roof was coming down on him! We laughed. A lot. Manuel then hit the ceiling once again to scare the mouse away and it apparently crawled over to scratch the ceiling under someone else's room. Poor neighbours.
The first thing that was on our minds was that scratching noise from the night. Manuel went to speak with the house owner, while Ben and I were packing for the trip to Ushguli.
Manuel came back to use with one of the best stories I had heard in a while. So check this out – apparently, there was a walnut tree right next to our window and there was a squirrel. It knew how to get to the roof of the house and it would bring the walnuts there and the crack them open against the ceiling. Our room was the luckiest one as this is where the squirrel did its job under. That sneaky squirrel…
We arrived to get our minibus, grabbed a Shoti and mentally prepared ourselves for a two-hour road to Ushguli, a community of small villages, surrounded by the mountains.
To our anticipation, the road was way worse than we thought. I could barely take any pictures during the ride and was nearly thrown out of my seat a dozen of times. I do not reckon that it would have been possible to even walk on those roads! However, the views that my eyes captured were breathtaking.

We had arrived to the farthest village and were given about five-six hours to walk about and explore. We decided to order some food in the nearby restaurant. Clearly, it was not meant for locals because the price tag on food there was pretty high (about three-four Euros for Kubdar – meat pie) but by Jove was it the tastiest Kubdar we had ever had. Again, because it always took time for food to be prepared in Georgia, we nearly stopped our count at 2,000 Mississippi. The moment we got two pies, we stormed out of the place and Ben, who was the pie carrier and supervisor, immediately attracted a pack of stray dogs, who were our companions all the way to the observation point. And it was gorgeous.
The rest of the time, we walked around and enjoyed the view of the hills, sheep pasturing and locals riding horses around the village. Staying in the village is quite cheap – only about 10-20 Euros per night per person, which is quite reasonable. So if you decide to go hiking in the mountains, it is a good idea to stay for a few good days in Ushguli – this is something that we may well do in the future.
Once the scent of Kubdar had disappeared from our mouths, and we got to see the whole village, we went back to the car in anticipation of another couple of hours of riding down the roads that should be put up on display in a museum.
We still had a bit of time when we were back in Mestia (and it was our last day), so we decided to go visit Chalaadi glacier that was close nearby. We had to go through the forest there for about half an hour – so we had to rush before the sunset. We got into the car and drove off towards the woods – Manuel sprinted towards the forest and we tried to follow him as fast as we could but it felt like he put on magic boots of speed, and we lost him on a split-road.
We decided to take the left path and the further we walked, the angrier we were growing – why would he leave us? Is he in trouble? Do they even have wild animals in the forest? May be he is fighting for his life against a fat bear or sucking the poison out of the open wound. And with more anger, came more concern as we hit the dead-end. We realised that we lost the bet and should have taken the other road. As we came back to the split path, it grew darker. Ben, being the wisest, told me to come back to the car before it got darker, while I insisted on going and finding Manuel. As we were deciding what to do, it got yet darker, so we agreed to go back to the car and wait for our fellow ballbag. By the time we had reached the way out of the woods, I could barely see the ground under me (and the flashlight did not help much). Ben and I agreed to call the emergency in case Manuel would not come back to the car within the next hour or so. We were not able to reach him on a phone.
Finally, Manuel sent a message to Ben, telling him that he was on his way to the car.
I was not very happy with Manuel's need for speed while Ben was more comforting towards him. We went towards our guest house to spend the last night in Mestia with the lovely squirrel above us.
We woke up to a cold morning and decided to drive as early as we could so we could get to see more and rush less on our way. Our plan was to visit Matvili and Okatse canyons and ideally make it to Tblisi by the night. However, in a typical "ballbag fashion" we did not make that happen. But that's a story for another time. In the meantime, we started our Japanese car, greeted the icons and continued driving to feed our eyes to some more treasures of Georgia.
To continue to Part IV click here