Check out Part IV here
If you could only wake up to the mountain fresh air every day, you would do it forever. It was yet another joyful day and we were all looking forward to visiting Tbilisi (besides Manuel as he had lived there) and eating some local food on our way. We stopped by at a place that everyone spoke about in Ambrolauri. Apparently, that place offered some top-notch Lobiani and it was "the-place-to-go" for the locals. Naturally, when we arrived at the place to offer our Lobiani, it was already packed with orders – so we were told to wait for at least good 30 minutes before they would be ready.
We walked around the small town, killing time. I was longing for a cup of coffee while Ben & Manuel cared about looking for some attractions. To their disappointment of not stumbling upon anything interesting & growing hungry, we headed back to our car that was parked next to the bistro. We were eagerly waiting for the food to be prepared and a small pack of stray dogs began to surround us. We finally got our order – two giant Lobianis with loads of meat in them. By Jove were they tasty! Reluctantly, we shared some with the dogs as well.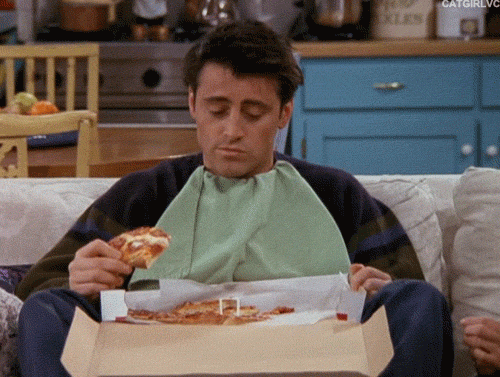 We managed to get lost while trying to understand how to get on a road to get out of the town. On our way to Tblisi, we dropped by at Gori (town) for a stroll, visited Uplistsikhe cave (I highly recommend you to check it out) and we also at some sweet bread, called Nazuki, which was sold on a road by local grannies. As we were passing through a small village, Manuel immediately exploded, sounding angry: "Oh, I f***ing hate this place!"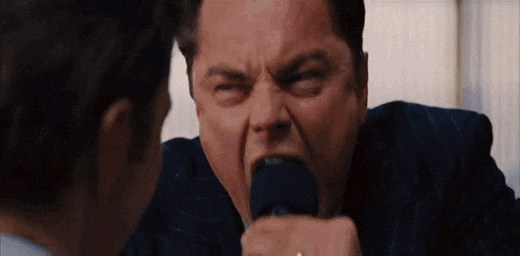 We were dumbstruck as Manuel was the calmest of the three of us on the trip. We asked him why all the passion and he said that he just had something against that place he did not know what it was. He passed it by quite a few times and always hated it. Fair dinkum, as they say in in Australia.
Nonetheless, I could feel that our company was growing hungry for some more fine spirits and we continued onwards to Tbilisi. Still, during our whole trip we had not been pulled over by the police even once – that was a relief & Ben did not have to worry much about losing the focus on the driving. However, all of our focus was lying in that ABS flashing up on the car's dashboard. Blast! We had to return the car the same evening when we arrived to Tblisi and we all started thinking of what to say. Initially, Manuel said that we had to come clean. My point of view was that it may not have been our fault that ABS started acting up – after all, it was a rented car and we did not know what maniacs could have driven it before us. Ben seemed to have been in between Ben's and my idea. Later on, I managed to persuade Ben to tell them nothing of ABS until they had found out about it themselves. Otherwise, the car was tip top.
We finally met the owners of the car in Tblisi, who examined it and asked us about the smudge in bumper – yes, we forgot (a.k.a. did not have time) to clean the car and that smudge was from the time when Ben nearly overthrew the banner in Mestia. We explained that some cleaning would undo it & then the owner sat in the car and drove away. We never heard back from him ever since.
We headed to Manuel's place in Tbilisi, where he owned a flat and prepared for the night out!
Another Georgian friend of mine, who I had not seen in years, joined us and we started pub-crawling in a hipster place called Fabrika. It was an old factory building that had a bunch of bars and bistros in it, where people got together to have fun. I quite liked the atmosphere of the place – people talked, laughed, smoked, drank & were quite open to talking to strangers. Georgia felt like heaven to me after having lived in Baltics for so long.
Ben, Manuel and I got ourselves "Metro" drinks, which was a cocktail with chacha in it – it was only three Euros and damn was it strong! Everything seemed to have good value for the money in Georgia. My friend (Mary) finally arrived at Fabrika & we started chatting away. We were four then & started thinking of discovering new places around the city. We headed to a small park where there was an open-air party with a few bars. It felt like that American kind of a party where people listened to music loudly and drank beer in the back of their house. We all enjoyed it but had to part our ways soon – Mary had to go to work the next day (since we met on Tuesday). However, I told her that I would be back after Armenia for a little longer, so we would meet again.
We marched onwards to a few other bars and then decided to take a taxi back home. All three of us had had plenty of drinks, so we were fast asleep the moment that we had entered the taxi. We were suddenly awoken by a loud noise that came form a car – it turned out that the car's tire burst. Once the tyre has been changed, we all went back to sleep until we had arrived at Manuel's place.
The next day we strolled around the city and drove about to see the sights of Tbilisi, such as Monastery Jugari, the oldest cathedral of Georgia – Svetitskhoveli cathedal & the old town. That took us almost the whole day to get to see those places and we had a few hours left before our train to Baku that same evening. We finished our day with dining at a fine Georgia restaurant and set off to collect our bags.
Overall, a week of travelling in Georgia was a blast and I sure am eager to visit the country again for another week. We did not manage to see Batumi, Borjomi & other places in the North. I am sure that it would take good two-three weeks to see everything in Georgia – but note that to manage to do that you'd need to be one crazy driver.
For the record, here is the map of our journey – just in case that you'd like to plan a journey to Georgia yourself one day – it will definitely be worth it!
To continue to Part VI click here