Check out part V here
We finally boarded the train towards Baku in Tbilisi early in October and were looking forward towards a new adventure. We were planning to stay for about four-five days in the country. That time around, though, it was only Ben and me as Manuel had to take care of a few things at home and then resume with work.
Honestly, we somewhat prepared for our trip – my friend from Azerbaijan advised us on places that we had to visit and what things we could do. He also offered that we met his friend in Baku to show us around. I gladly accepted the offer.
My priorities were straight simple – see the mountains, landscapes & the nature as I had visited way too many cities on my previous adventures and they could never beat the nature. Ben was happy with my plan – he had also wanted to visit national museums in the country and see some local city sights – that is a good balance for a long trip.
The boarding started at about 8.00 p.m. and we were supposed to arrive to Baku at 9.00 a.m. next day. Another option to travel to Baku from Tbilisi was by plane but there were two downsides to it – taking any luggage with you would cost you extra 20-30 Euros or so (per bag of 10kg) and the plane would arrive at 1-2 a.m. – not the best idea to wander around a big city that late at night, really. Surprisingly though, the flights were quite cheap – about 30-40 Euros one way, which is pretty much what the train cost us.

We were greeted by the staff on the train and after we had boarded, one of the train conductors asked me to translate a letter to her from English – it was from a guy who complained that the person in the wagon, who walked into his room while being drunk and misbehaved (luckily, everyone was alright). Fortunately, the person who wrote that letter very much liked the staff. We were given the blankets and Ben and I started discussing what we would do in Azerbaijan. After reviewing the map, it was quite straightforward but inconvenient at the same time. Let me show you why:
See the yellow lines? Yep, those are the only two main roads that would get us to the places that we wanted to see (and arguably those were the only places worth checking out as people told us), which were Khinaliq, where the mountains were, Sheki and up north from there as well as Ganja (south from Sheki), which was close to the lake Göygöl. We could not see how we could possible reach Khinaliq from, say, Gebele (that was close to it) as there were no roads. Google came in handy to us same way when we were planning our route for Georgia. So, that being said, we basically had to travel from Baku to Sheki and north (that was about 300 km +) then down to Ganja (that was another 140 km +), then from Ganja back to Baku (that was about 360 km +) and then from Baku to Khinaliq (yet, another 200 + km) and then back to Baku, since we would rent a car from there and we had to return it. If we wanted to leave our car, say, in Ganja and then travel from Ganja back to Georgia, that would cost us around 50 + Euros. Does not sound great either.

You may be thinking: well, guys, why would you simply not just take a train to Armenia then (which was our third and last destination) or a flight? Why do you need to go back to Georgia? And those would be great questions. Well, long story short, Armenia and Azerbaijan aren't exactly good friends because of the ongoing territorial conflict. The borders between those two countries are closed.
Tip! If you would like to visit both Azerbaijan and Armenia, go to Azerbaijan first and then to Armenia. It is still possible to go to Armenia first though but you may not have a fun time crossing Azerbaijani border afterwards. There still is a possibility that they would not let you in. Best case scenario, you'll be asked a lot of questions by the border police and then let into the country.
To us it did not make much of difference whether we'd firstly go to Armenia or Azerbaijan, so we took the safest route and headed for Azerbaijan.

We were asked to fill out the cross-border papers, which was quite simple to do – we just had to write down what goods we were carrying with us and who we were. Passing Georgian border was a peace of cake and we waited for about 30-40 minutes while the rest of the train was being checked. Ben then told me about the similarities of Turkish and Azeri languages and how some differences were fun – I don't remember them from top of my head but if you ask either of the people from those countries, you'll have a good laugh. Basically, both Turkish and Azeris could speak to one another in their languages and still understand one another. That felt like a weight off of our shoulders in establishing "a diplomatic connection" with the people.
We had finally reached the Azerbaijani border and were anticipating to get it over with. The boarder guards came in, collected our passports and shortly afterwards, asked us to go to the consuctor's room. I have to admit that I got a bit scared but I was greeted with a few questions, such as where I was from, what I was planning to do in Azerbaijan and whether my last name was related to my home country (obviously, it was). Same fate befell Ben and we released a deep breath when we came back to our room.

Upon our arrival to Baku, we were supposed to come and meet a guy, who would rent us a car for the whole trip. Luckily, my friend connected me with him so we did not have to go to a random car rental shop. But you may want to hear what had happened later to the car, in this blog series. Nonetheless, we were prepared to meet up with the guy, figure out our route and go on driving out of the city. I suggested to Ben that it would be best if we deove off from Baku right away rather than spending our time there first – visiting other places in Azerbaijan seemed more fun.
Tip! Make sure you bring the earplugs with you on a train – I kept on waking up every hour to the train driving – the sound isolation in the wagon was not great at all. And onwards was Baku and yet more adventures!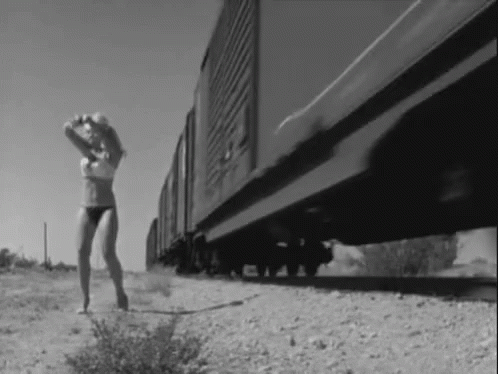 To continue to Part VII click here