Check out Part VI here
We were approaching the city – Ben woke me up and while I was crawling around in the tiny train bed, I was cursing the train for not letting me sleep well. Sometimes, I wish someone would put me in a capsule for hyper sleep and let me be in peace and quite for at least few days! I just had not managed to get proper rest for quite some time back home before the trip, you see.
We packed out stuff and descended onto the platform. It was around 9 a.m. Our first mission was to get find a sim-card, some snacks and get to the address, where we would pick our car and drive off from the city. Our appointment with the car dealer shop was at about 11 a.m. The first sight of the city was… fine, I guess. It did feel a bit like St. Petersburg though, considering that Azerbaijan was a part of USSR – I could sense a familiar architecture. We passed by the train station and found a chain of small shops. A few of them had "Azericell" shops and similar ones – so we were on a right track! Ben, the prime negotiator, started asking about how much a sim card would cost us, what agreements we should sign, etc. Well, one shop told us they were still closed (they started working at 10 a.m.) – what? I guess it was the cleaner. Another shop told us they could not sell it to us for whatever reason – I cannot remember what they told us exactly. We then came across a store that sold used mobile devices and asked them if they could help us. They said that they could get us a sim-card with no contract and at a reasonable price – it was about 50 Manat, which is equivalent to about 25 Euros. Also, we would get loads of internet traffic and unlimited calls with messages. The guys also told us that for that price they would add us additional few gigabytes of internet, which was nice, considering that we would be sharing one sim card between the two of us.
They guys spoke no English at all, so I asked Ben to find out if they knew any other car dealers (just in case) and advise us how to get to the car rental shop. They advised us to rent a car from the airport (that is always a safe bet) and get to our car dealer by car. As I was talking with one of the other shop guys with my hands, I showed him my phone and he seemed to be quite interested in it. He asked me to check it out and I thought for a bit about it – well, since Ben was already inside with another guy, sweet-talking with him for quite some time, I decided to trust. He took my phone and was checking some sim-settings, to help set up Ben's phone. Plus, he was mesmerised by my phone, so he was curious to check it out. I do not remember last time my eyes were locked on someone with such focus but after five or so minutes, I got my phone back. I was growing quite worried but apparently, it is quite normal to trust strangers in Baku. The guys tried selling us a few other things and Ben took some.
Once we walked out of the store to find a taxi, Ben said "dude, they f***ed us over so well". I asked him to explain. "So, the sim card is apparently 40 Manat and they told us they would give us some more gigabytes for the internet package if we paid 50, right? I believe there was like 5 gigabytes or so. Anyway, guess what – the sim-package already had 5 gigabytes included by default…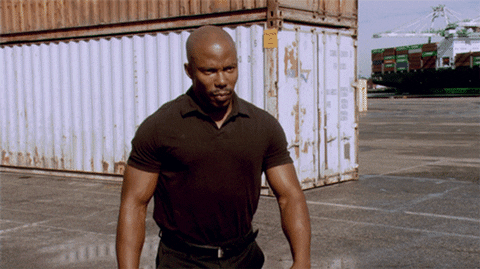 So, we basically lost about 10 Manat (5 Euros) and probably a few more for the "discounted" accessories that Ben took. Great first impression!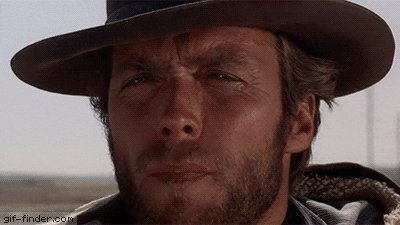 "Alright man, forget this – at least we signed no contract, which saved us quite some time. Let us go and find a taxi," I told Ben. "We'll just be more careful next time."
Ben then started telling me that even though Turkish and Azeris were in a "brotherly relationship", the latter side only had it easier to make more money on tourists because of that established trust. Sadly, Ben's fear was coming to life but I was hoping that we would see a good side of Azerbaijan yet. Ben and I although agreed that we had to hard negotiate any stuff that we would buy. We started with a taxi driver (although, Ben seemed a bit reluctant to negotiate from 6 to 4 Manat) and after a bit of chit chat, we got the deal. It is not much, though, but considering that we were there for nearly a week, we would have to buy quite a few things.
We arrived close to our location, tried activating the internet on the phone and started walking with our moderately heavy backpacks. We reached the street and started looking for a car rental store but found nothing around us. We asked a few people on the street if they were aware of that shop and everyone told us that there was some other shop way down the street but that was not it. So we came back to the big building on the street and started looking around.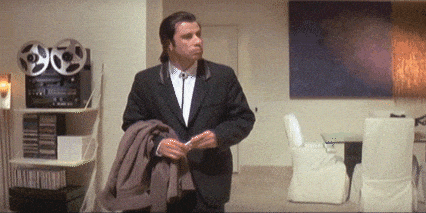 Nothing. We called the guy and he told us to wait there on the street. He said he would be there in a few minutes in a car.
The chap finally arrived in a car that was ours for a good few days and it looked gorgeous. Not exactly the type of car you would take on a mountain trip but then again, we were going to find out how bad the roads would be in comparison with Georgia. Plus, the country was not full of mountains the same way as Georgia was by a long shot. About the car – it was had an automatic gearbox (which Ben fell in love with form our Georgia trip) and in stellar condition. We payed up front, gave the deposit and bade goodbye to our dealer. He told us that his actual shop was out of the town, hence he offered us to meet him in the city. Wish we knew that earlier as we almost started panicking.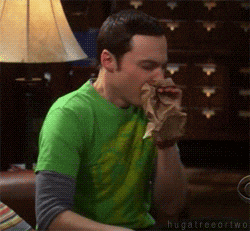 Before we were to decide which direction head for, we had to fill the gas tank, buy food/water for the car trip and eat out somewhere. We got the tank filled up and the rest of our time were being terrified by the traffic. It was complete madness and I do not remember seeing Ben being so focused. I, in the meantime, was thinking what talisman we should get for our trip.
In the meantime, I was looking for a supermarket we could drop by and I found an outlet on the edge of the city, which was perfect. We finally arrived at the spot and parked our car. On our way towards the outlet, Ben found a restaurant and wanted to check it out. I told him that it would be better if we headed towards the outlet first and then came back but his empty stomach shut down his hearing ability and he entered the place. We saw the policemen eating out there and Ben immediately told me that it must have been a great place if police ate there. Not sure why that would have been the case though – Ben must probably have picked that up from Hollywood movies. However, I managed to get him to come to the outlet first.
When we entered the outlet, there was no single supermarket. Weird, because in Europe there would normally be a supermarket inside an outlet but there was only a small food store in it. We got a few bottles of water, snacks and headed back to the restaurant.
It was a nice and cozy family restaurant. We were well-greeted by the owners of the place and they gave us a table with a window next to it, which had a nice view on Baku. The owner's son approached and sat with us. He was a young and very friendly chap. He would put his hands on our shoulders, as if we were friends, asked us where we were heading towards and if we liked the city. We told him about our trip plan and asked if there was any way of getting through to Khinaliq from the North-Eastern side of Azerbaijan. Sadly, he said there was no road, so if we had travelled East, we would have to come back to Baku and then travel up north or vice versa. Actually, that was the guy who told us to visit Sheki in the north east of the country and gave us a few other tips on travelling: we could exceed the speeding limit by about 10 km, use Waze application in the country for car riding (because Google Maps there were absolutely useless – the maps, it felt like, refreshed our location only every 10 seconds and Waze picked it up no problem).
We were offered salad, an Azerbaijani version of Ayran drink and kebab – that was the good stuff, as our new friend said. However, I could not see the menu anywhere and with our recent experience, I asked him what it would cost us. The lad told us not to worry as it would cost us around 4 Manat (about 2 Euros) for a kebab per person.

When they brought us food, we were swimming in the joy and saliva – the food was really great and Ben was comparing every dish to Turkish ones (as Turkey and Azerbaijan share one cuisine but each has a different interpretation of the dishes) and said that he enjoyed the food more in Baku, thus far, than in Turkey. Nonetheless, it made all the sense why the police spotted that place for lunch.
In the end, we payed about 17 Manat (about 9 Euros) for two full sets of meals and drinks for us. That seemed reasonable – however, the hospitality we were given was amazing! So amazing, in fact, that Ben wanted to tip the owner but they politely refused to take his tip…like five times. Make sure to give some love to "Evim restaurant" if you ever visit Baku!
We left the place, feeling quite happy and decided to head for Sheki first, explore it and then head back for Baku and then Khinaliq. Trip with a plan is always a fun trip, considering that it always adds a bunch of unexpected side quests! Onwards to Sheki we were.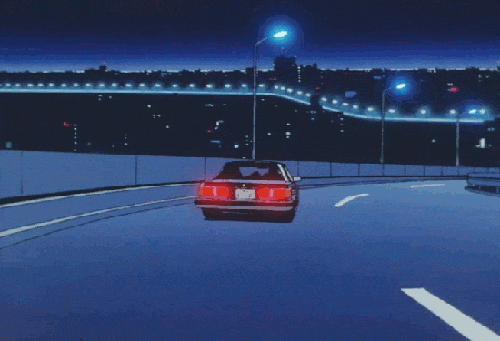 To continue to Part VIII click here