Check out Part XI here
We made it back to Tbilisi in one peace. Crossing and leaving Azerbaijani was a peace of cake – we were asked a few friendly questions and went our merry way back to the rocking beds of the train. As you can imagine, I did not get to sleep that much on the train, so I was looking forward to getting on a minibus, reaching Yerevan and burying myself in a bed. Luckily, our friend Manuel did help us with booking two seats on the minibus – our only other choice to get to Yerevan was on a train but it was much more expensive. Since Tblisi was far from being "digital", Manuel made a few calls and reserved two places for us. If you do visit Georgia, you either need to call people to book bus tickets or go directly to where they sell them, and buy them on the spot. Yeah, I really missed Europe then and how easy it was to buy pretty much anything online.
When we arrived at the bus station, we still had around one hour to wander about. We got to a shop to buy some snacks and a giant shoti bread (I could not get enough of it in Mestia) and found a small, cozy restaurant close to the bus station. The prices, however, were not as welcoming but we decided to eat something anyway. When we were approached by the waiter, she immediately proceeded by telling me to take my hat off (it was rude) and I barked back at her to serve us something that could be prepared quickly. We waited…and waited…and were finally presented with some food, at long last. The longer I had to wait, the angrier I was growing – I did not want to miss the minibus. I picked up my hat and we rushed to get on the minibus.
Fortunately, getting to Yerevan was quick – about four-five hours, including the border check. Ben was most nervous about it as Turkey did not get along with Armenia and vice versa. We reached the border and Ben asked me if he could go in front of me in the queue. So he did and he crossed it sooner than I could take a third breath. I passed the passport control soon after him.
We still had no plan for Armenia and what places we wanted to see. We figured that since we would arrive to Yerevan later in the evening, we would sit down and explore at the map.
As we were driving towards the capital, I was admiring the country: it had heaps of hills, forests, some lakes and neat-looking villages. I liked it – much more than I did Azerbaijan. Yes, it was not as green and pristine (to an extent) as Georgia but it was good. Here, I managed to take a few photos while we were on the road.
The city was…ok. Although, there was no interesting architecture – it looked kind of dull…It felt like it was one of the uninteresting districts of Berlin that you have to go through to get to some club to have fun, only that there were no clubs around for miles. Alright, it was not bad but it was certainly quite (even during other days when we stayed in the city).
Ben was particularly reluctant to rent a car in Armenia, even though he was getting better at driving in Azerbaijan.
OK, just kidding. But he was indeed improving. Last thing that Ben wanted for him to happen was to sign a car rental contract and be pulled over by the police. Considering the political complications between the two countries, it was a wise decision to use 60 km/h guidance of the local buss network. However, if I had the driver's license, I would have signed the car rental document. We kept on strolling around the city and it was actually looking much nicer in Northern Avenue and around the area. While we were casually looking around and taking photos, we noticed quite a few cars parked around and saw that some of them had banners or photos of the local sights attached to them. We walked closer to take a look at what it was and we were approached by a friendly-looking, elderly chap. He asked if we were tourists and wanted to have him drive us around the country. It looked, firstly, suspicious but then he gave us a neat price and Ben went with the flow of the conversation, so I knew it was a good sign. Basically, the offer was that he would take us around about 6-8 places during the next two days and on the third day, he would give us both a free lift to the airport and/or bus station. The price was around 45 Euros for the two of us and we would leave in the early morning and come back by the sunset, and spend as much time as we wanted at the sights. I took his phone number (let's call him, Andy) and he bade me farewell. "Hope to hear back from you, Timjan!" Timjan? I just told him a few minutes ago I was Tim – why the "jan" (pronounced as "John") at the end of my name? Weird.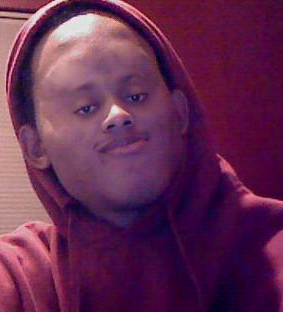 I talked to Ben and we immediately checked the prices of renting a car in Yerevan and the cheapest that we could find was around 30 or so Euros. Considering that we also had to pay for the gas, put the deposit down, etc., it was a no-brainer that we would call Andy back to agree on the car trip. Still, we walked around and asked how much others charged for the comfort of being driven around. Unfortunately, there were only minibuses that would normally take about four-six people, so it made no sense to pay the price of the six while we were two, even though the drivers told us that they would be happy to take us.
Ben and I started heading back to the hostel and bought some wine and cheese on the way. We were rejoiced, to say the least, and once we had come back to the hostel (where the lights were back on!), we called Andy and said that we were down for the trip for two days and I tried to negotiate on the discount. "Timjan, unfortunately no, this is the lowest that we can ask for. We will take you to the bus station or airport after the trip, so that will save you quite a bit on the taxi!" Where on bloody earth was that "jan" coming from and why, I still could not get my head around. "Fine", I said. "Let's do it! Looking forward to our trip tomorrow". "And also, Timjan, there will be one of my friends who will pick you up, as I sadly won't be able to be there for two days with you. His name is Val – he is a really kind and friendly lad. You'll have a blast with him!"
And so Ben and I opened a bottle of a fine local pomegranate wine and a box of cheese, pieces of which were individually wrapped in and sealed like a small money pouch bag. It was delightful. We were happy that we had to spend no time in organising the bus to drive us places, and think of what places to see during the next three days that we would spend in the country. Brilliant. We still looked up the sights that we would see in the next few days with Val and were excited about the trip.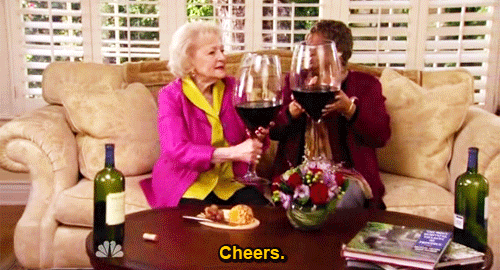 We woke up quite early the next day. We went down to the reception and asked if we could stay in the same room for another day. The lady told us that there could be reservation coming in soon, so she told us to wait a bit longer and give her a call back. Strange.
Val was waiting for us outside, sitting in a shiny sedan. We greeted him and put our rucksacks in the trunk. Val was a calm, middle-aged man (and quite friendly indeed), so right from the start I could feel that the trip would be fun and we would not get sick of him. He told us that the first place we would go to would be Garni, a small village with an ancient temple (as I am writing this, I am looking up pictures of the temple taken during a rainy autumn day and does it look gorgeous!). I put the seat belt on and Val said that I did not have to. "Timjan, just sit back and relax. Feel like you're in the couch – the car has a lot of space". He did not put his seat belt on either and we started driving through early morning's traffic jam and onwards to our first sightseeing of Armenia. I could sense that it would be an awesome trip!
To continue to Part XIII click here