Check out Part XII here
One more country to go – that's right! I could not believe how fast the time flew. A few more days and Ben and I had to leave hack home. All the great food, fun people and beautiful nature surrounded my hills and mountains – poof. Gone. Wicked!
Our next destination was Garni – one of the oldest temples in the country. It was used to worship the god of sun/fire back in the day. The views surrounding the temple were as interesting to look at.
And that's about it – we did not have anything else to explore there, so we came back to Val and proceeded to Geghard, a medieval monastery.
While on the road, Val asked Ben and me if we wanted to try out some local, home-made vodka and before I could say "yes", I saw a few stands a few hundred metres away from us, which were surrounded by the baskets of fruits and vegetables. We stopped by one of the stands and Val asked for a few shots to taste. It was vodka made from peaches and it tasted great! We grabbed the bottle and went our way.
Geghard was most famous for housing ancient relics, such as the spear that pierced Jesus on the cross. I very much liked how raw and dark the churches and monasteries of Armenia were – a sight to behold!
It looked somewhat gothic to me, in the form and share that the insides of the monastery were preserved. We explored the monastery, walked a bit more around the premises and got back to the car. The next destination was another monastery, Haghartsin Monastery.
We were lucky enough to witness a wedding there. Val told us that weddings in Armenia stretch for days, where family members and friends of both bride and groom bring tons of meat and alcohol and go wild. At that point I was thinking how amazing it would be to marry an Armenian woman!
We also saw old Armenian scripts and asked Val if he was still able to understand them but he unfortunately could not, as the writing of the language had changed so much over time. So we left that mystery, and happy young couple behind us for Dilijan, a small neat-looking town in the north of Armenia.
And next on our list was the Sevan lake – we were excited! Also, we met Arthur by the lake, who was taking care of his group of tourists. One guy got so hammered on the trip that he went swimming naked – his wife, to say the least, was embarrassed and had to calm him down (he would get a bit shouty every now and then). Ben and I found a few small boats by the coast and we approached the guy, who threw the rope over to park the boat. We asked him if he could get us onboard and for the mere 10-15 or so Euros for all three of us, he agreed to take us around. It was quite windy but the scenery was great!
The only thing that was missing on board was alcohol but luckily, the boat trip was short so we did not feel too bad for too long. We got back to the shore and went up the hill to get another view over the land and the lake. It was beautiful.
There were a few small churches up the hill – the country is plentiful of them. Similarly to Georgia, Armenia was also deeply religious and you would not want to joke about that over there either (unfortunately for Ben).
We descended the hill and told Val that we would not mind snacking some local food. He drove us to the restaurant nearby, called Collette It was quite popular and Val said that we would love it and we certainly did. They even had crayfish kebab on the menu! Wow – I really wanted to try it out.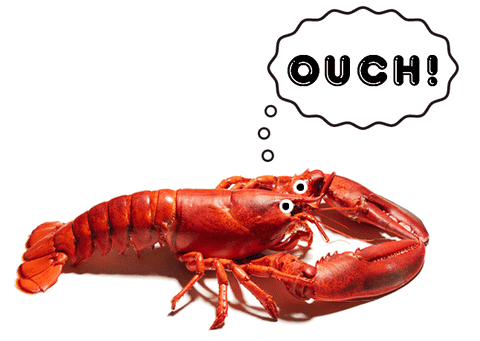 But unfortunately it was out of season so they could not serve it to us. Good to know they did not cook frozen food. We ordered some kebab, bread and local cognac, Ararat, which tasted wonderful. Since Ararat was, literally, everything to Armenians, they named a lot of thing after the great mountain. Man's name, cigarette, food & alcohol brand and many more were things were called and branded as Ararat.
Val, in the meantime, grabbed a cup of coffee and waited for us in the car. The food and drinks were so great that we wanted to stay for longer, have some more and go party but we had one more place to visit for the day, which was Tsaghkadzor.
And we were too late! We arrived there at about 5.00 p.m. and the ropeway tours were unfortunately closed. I asked Val to take us there the next day and he politely nodded and said that if we had time, we would certainly go there.
He dropped us off at our hostel, where we did manage to keep the room for ourselves, so we stayed there another night. Ben and I armed ourselves with some cognac and spent the rest of the evening chatting and relaxing.
The next day, it was finally time to visit the great mountain Ararat or rather, look at it from a distance, since it was on the Turkish border. The place that we started heading towards was Khor Virap, where a monastery lay with an outstanding view on the tall mountain.
When we arrived, Val nodded and said that he would wait us by the car as we proceeded to towards the stairs up the hill. As we were walking, a couple of locals approached Ben and me with four pigeons in their hands. They both literally shuffled pigeons into our hands and told us to hold them tight. "There, make a wish and then let them go!" they said. Ok, Ben and I wished of something irrelevant and let the birds go. Before we could make another move, the guys told us that it would cost us 10 Euros each.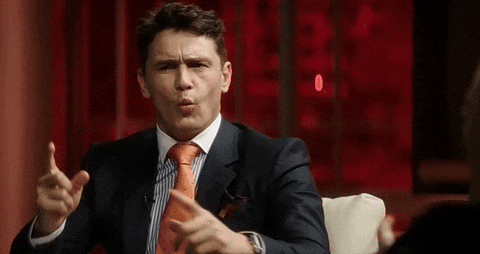 Naturally, we broke into an argument. "But oh well, you know, we raised the pigeons, fed them and now they will never come back!" was their argument and they would not let us go. Val stepped in and they started speaking Armenian. Ben and I exchanged angry stares. "Ok, Tim, Ben, just give those charlatans 6 Euros each and let's go." And we did. At least I felt good about the pigeons being released from those scammers for good, so it was worth paying in the end. Val interrupted my thought by saying that those guys trained pigeons to come back to them when released, so the poor birds could not escape their fate.
We got to top of the hill to admire the scenery and take some great photos.
We walked around some more and went back to Val to drive to one of the oldest wineries in the world and drink some in the village of Areni. Exciting!
To continue to Part XIV click here