And we're back with our regular program where a couple of ballbags venture out into the wilderness and occasionally concrete jungles. I do have to admit that while last time's trip to Georgia, Armenia and Azerbaijan was heaps of fun, I certainly could not have stopped just there – I wanted to taste more foreign food, look at more mountains and get farther out of my comfort zone. While Ben, sadly, could not join me to take a leap of faith with me this time (we were initially thinking of spending a few weeks travelling through North and East of Turkey, and the remainder of the time in Iran), my other mate, Mike, put his name on the line. Just like me he was fearless and ready to become one with the nature and get to know new folks.
I had plenty of time for the trip – six weeks, in fact. The choice of where to go was actually pretty easy and straightforward – just keep going East until you have reached one of the many seas! The idea was to see Kazakhstan, Kyrgyzstan (this took a while to memorise the spelling of), Tajikistan and Uzbekistan. However, while Mike was not as flexible with time as me, we agreed that we'd spend about 3 weeks or so on the road. Mike would then head out back home and I'd go back to Europe – I really wanted to visit Mongolia and South Korea too but I did not want to have instant noodles on my lunch menu for the next six months. What I am trying to say is – it was really expensive.
Mike and I had been thinking for quite a while to agree on what countries it would be worth visiting besides those other four. Turkmenistan was also considered but we waived it off as both of us had to apply for visa to be eligible for a visit and considering a slightly complicated political tension there in summer/autumn of 2019, it was a wise choice to skip it. Travelling to Mongolia was very pricy – we would either have to take a bus (which would take us two or three days to reach the capital from Kazakhstan) or get on a plane/train. The prices for the latter options were roughly 300 Euros for one way trip only – and no matter what month I would choose, the prices would remain fixed. As for the bus prices – well, even if it was cheaper than the alternative, we did not feel like wasting time as it was more precious than money. We would not know because you could find barely any information about bus tickets online about any of the countries (we had a very similar experience when travelling in Caucasus). I do have to say that I am all in favour for mystery factor and all but when it comes to planning trips in advance, then that thrill for the unknown grows into an uncomfortable tension of "what if this ends up costing us too much?". As for South Korea – same story. Same prices to get there on a flight and even more to spend when there.
And so – it was decided. We sticked to the four countries where we would set our feet on for the very first time: Kazakhstan, Kyrgyzstan (I misspelled this country way too many times by now), Tajikistan and Uzbekistan. Three weeks and we better have fun there!
While all our other friends and colleagues would travel to South America and other EU countries during the summer, I kept on hearing from them: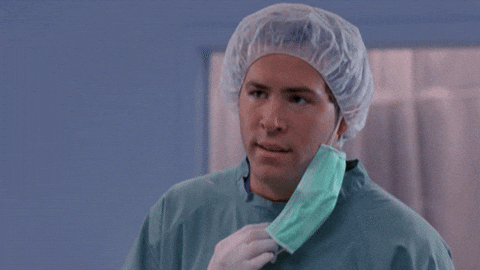 Indeed – why? My sarcastic answer "because" did not help, unfortunately (same mystery factor). Well, ok, if you search for the photos of the nature in those countries online, you would be amazed. In fact, I'll drop a few photos of mine here so you can see what's about to come and what more of you're about to see later in this blog!
In Kyrgyzstan
In Tajikistan
In Uzbekistan
In Kazakhstan
And you know me by now – if I know that there will be mountain ranges, lakes and nature, then I would be there in no time. Furthermore, since I lived in the EU, the flight tickets would not break the bank for me and Mike. So yeah, we were genuinely excited for what was about to come!
Mike and I refilled our cups with coffee and went to ask our friends for advice as to what to see and do in those countries. Mike had some friends from Kyrgyzstan, while I knew a few people from Uzbekistan and Kazakhstan. Sadly though, none of us knew anyone from Tajikistan. On top of that, we used the help of uncle Google to see what places would be worth visiting and discovered many other blogs and forums to find out the best ways of moving around. I will do my best to sum up all the useful websites that I came across and share them here for those of you who are either curious about or are planning to travel to Central Asia. A brief disclaimer: I am not affiliated with any of the websites that I will be listing throughout the blog. Also, by the time you have read this, it may be worthwhile to refresh Google search results and see if any other helpful websites and forums were created to help you with planning your trip. However, there were quite a lot of things that we could not book or plan in advance, and in a typical fashion we had to improvise on the spot and go with the wind.
Overall though, the trip was a lot of fun and I'm looking forward to sharing our journey over the course of the next few months!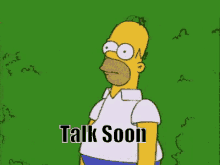 To continue to Part II click here