Ballbag is a term that was coined back in 2003, primarily referring to a gentleman's dignity. However, the word had accumulated another meaning (by a small portion of people) where I live, which was commonly referring to "lad". That was back in 2015. Afterwards, that word took an interesting direction and found itself in a sweet spot between a "what-on-earth-is-this-guy-doing", "this-lad-does-not-think-straight" and "this-lad-is-a-really-kind-lad". Throughout the course of this adventure, the "ballbag" term has been altered slightly again. No, actually, it has been perfected. So much, in fact, that it was crystal clear to us. We were true ballbags – very kind and polite chaps, who were looking for an adventure in any place (whether it is for fun or glory), [intentionally] get into trouble and make stupid mistakes (to the point that we collectively feel sorry for ourselves and everyone around us).
Originally, the trip was supposed to include a visit to South Ossetia and Karabakh but I discovered the will to live and postponed visiting those places until some other time (furthermore, we had very little time to spare and visiting those two places in addition to the ones we'd been to, would have proven to be challenging). And so, Georgia, Azerbaijan and Armenia were on the table. Luckily, we had a local guide in Georgia, who volunteered to travel with us. Let's call my friend, Manuel (I have known him back from the university times). He was not really keen on visiting other two countries with us, so he politely declined the offer. However, my Turkish friend (let's call him Ben) was with me all the way until Armenia, our last destination. We started putting the places down on paper that we wanted to visit in each country and discussing our route – what places we visit first, how long we would stay in every place, how much it would cost us, etc. My heart desired to visit mountains, Ben wanted to see more forests in addition, and Manuel was cool with whatever we decided to do.
I decided to give Manuel one last call before our trip to confirm the route towards mountains from Kutaisi and back. Manuel confessed to us that our route would be long because there was no asphalt road from mountains and back. What that meant was that we had to travel all the way from the mountains back to Kutaisi – that was bad news as that shrinked our possibilities of visiting other places that we originally planned to see. Ah balls. Months upon months worth of planning went all the way from the production cycle into "what on earth do we do with this now and how?" We had to improvise quickly and re-map our small adventure. Ballbagging phase number one officially kicked off.
We had great suggestions for places to see in Azerbaijan too – my other friend suggested us a couple of places to see there and helped us find a car to rent. Armenia was last on our list, so we decided to leave it be there like milk in the fridge – you know that it is there but you're afraid of drinking it now because you're not entirely sure if it went sour. Also, my ex-colleague lived in Yerevan and gave a few tips for places to visit. I jotted her ideas down and let them be there. Clearly, both Ben's and my highlight was Georgia – plus, we had so much more time ahead of us to plan our other two trips anyway, so we were not too worried.
Manuel met Ben and me in Kutaisi airport on 26 September 2018. Manuel came there with our car that Ben had the fortune of driving (since he was the only one with the driver license). It was Mistubishi Pajero IO from 2014. Unfortunately, we forgot to ask our car renter what kind of gearbox the car had and to Ben's surprise it was automatic, which he did not have any experience of using. While Manuel and I were exchanging our life stories (we had not met each other for a couple of years), Ben was checking out youtube to see how to use automatic gearbox. That clearly made Manuel raise his eyebrow and question Ben's driving experience. I told Manuel that he had nothing to worry about and that Ben would do just great – he just needed some time to adjust and he would pick up automatic without any problem. I mean, it was a peace of cake after all. After about an hour, we started moving and Ben began his ritual of summoning his inner beast (it was hungry, I could tell) and dedicating 100% of his attention on the road towards Kutaisi, which was our first place to stay in.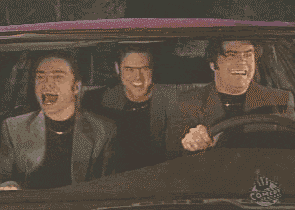 Our place looked pretty authentic in Kutaisi (and no wonder, it was one of the cheapest options to rent) – it was quite an old place that threw me back into the late 80s – right in those times where people had carpets on their walls, old and squeaky wooden floors & furniture. I cannot say that all of us felt like home but we were fine with our choice. Our stomachs directed us to go and find a place to eat out in the town and get some tourist information. You see, we wanted to visit the canyons (Martvili and Okatse) that were close to Kutaisi but we found out that they were closed because of the rainy weather. So we let our stomachs feast upon some kebab, bread and beer. We exchanged some money & enjoyed seeing how locals drove down the roads in the town. Ben was, to say the least, not impressed with their attitude on the road and started wondering together with us when we would crash first & how bad it would get. After walking around, we got back to the car and headed out of the town.
Google Maps was our least favourite man on the mission – it very much enjoyed deceiving us by showing weird turns and corners that actually weren't there. We ended up pulling over every ten or so minutes to ask locals for directions. Eventually, Ben had his first taste for curvy and narrow roads towards Sataplia cave & Gelati monastery – both of the places were close to Kutaisi. My friend told me that it was a normal occurrence to see pigs and cows on the roads in Georgia and he was totally right. The more cows and pigs we had seen, the hungrier we were getting, so we made our way back to Kutaisi to get some more food, rest and head onwards the next day.
On our way back to the guest house, we stopped at the traffic lights (I can still clearly see that night clear in my head) and we continued driving. Ben was still getting used to the automatic gearbox and that was when the car headlights met an innocent-looking elderly lady crossing the street in the middle of the road. In addition to pigs and cows, it was totally normal for pedestrians to jump in the middle of the road and scare the living s**t out of you as well. Ben did not hesitate and switched the gear all the way to "P" (parking) and stopped the car. Clearly, he panicked and switched the gears to break (which does not need to be done). Manuel and I were probably envisioning something terrible to happen to that lady right then and there. We released a deep breath and went on driving, complaining about people being so lazy to get to a zebra crossing. Unacceptable.
We found a parking spot, pulled over, and a smell travelled right into our nostrils. This was the smell of something burnt and got us thinking…
Upon a closer inspection and some sniffing around, we found out that the smell was coming from the wheels. Clearly, those were the breaks.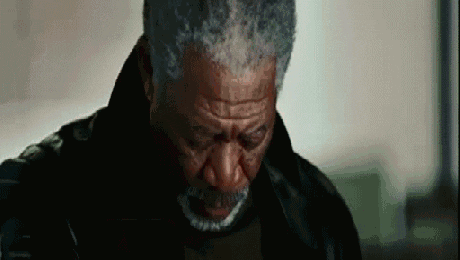 Great, now we had a car with broken pads on the first day of travelling. The owners of the car were 200 km away from us in Tblisi and we had limited amount of time to deal with that issue (we barely had time to find places to eat out in). To fight with our stress and suppressed bouts of anger, we decided to go out and eat something local fatty foods and drown our sorrow with beer. Obviously, Manuel was far north from "OK" and was grim about me not telling him in advance that Ben did not have enough experience to conquer them mountain roads. The only thing on Ben's mind was long face of Manuel and big calculator (in his mind) that was summing up the expenses to fix the breaks. Everyone's concern was the time, of which we had very little.
The atmosphere during our dinner was tense, to say the least, so we headed home with full stomachs and empty heads, still questioning what was real and what was not. While I was telling Manuel not to call the owners of the car to tell what had happened and convincing him to go on driving (because Ben said that the breaks just became "softer" and not broken), Ben gave us the best news of the day: "hey guys, so my friend has just told me that the breaking pads should be totally fine. If we did destroy the breaking pads, we would not be able to use the automatic gearbox. So we should be all good!"
F***ing amateurs.
That was a weight off of our minds – we later found out that replacing the breaking pads was an enormous amount of work for a car repairman – he had to disassemble the whole gearbox (which would take him one hour and more), get the breaking pads (I bet they had to match our car's breaking pads), it would cost us a lot (because insurance did not cover them), we definitely then had to ring up the owner's of the car about it, etc. The whole process did not sound as great as eating khachapuri – so we were glad about the fact that the car was in order. We agreed to keep a close eye and strong nose on the car wheels over the next coming days before we entered the mountain roads.
Next morning began with smelling the breaking pads, which still had the scent of panicked driving from the day before. We continued to drive and agreed that if the breaks were to really affect our driving that we would give the car back to the owners. We visited Bagrati cathedral in Kutaisi to enjoy the panorama view on the town and headed towards Prometheus caves. Manuel said that it would be exciting. The cave was close to Kutaisi. We took the tour guide through the cave and a short boat ride as well. It took us about an hour to go through the cave and the view was mesmerising. I heard that it took about 100 years for the crystals to form by a centimetre. Some halls in the cave were used for weddings as well. Just look at this:
That was magnificent, to say the least.
After feeding upon some cave air, we headed back to the car and moved direction Mestia to look at the mountains, more sheep and cows.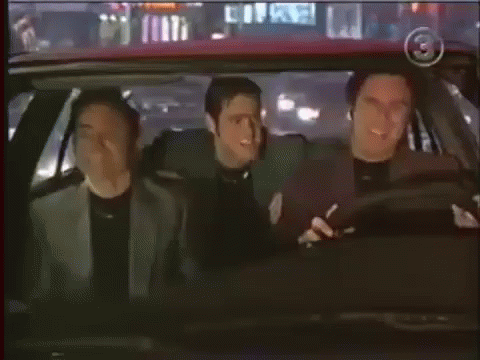 To continue to Part II click here