Check out Part I here
Driving in Georgia had been a pure entertainment and crazy at the same time. I had heard of the mighty cows and pigs being the holy servants of the roads in the country but I was even more dumbfounded at the tricks that the police pulled off there. Off the record though, we barely saw any speed cameras and had not been pulled over by the police throughout our trip – that was great. I was pondering over and over again as to why they had not though – everyone was driving over the limit and changed lanes at random, made turns without any signals (alright, fine, I understand that it gets tiring for a driver to do (who enjoys the routine, right?) but that was terrifying to us and I cannot say that Ben could have a relaxing drive) and the police had a perfect opportunity to pull anyone over and give a meaty fine. Well, I did not have to put my mind to the test as the answer to my question found me quicker than I anticipated.
We were driving on a two-lane road outside of Kutaisi (we were heading towards Mestia) and there was a car ahead of us. Another car appeared behind and overtook us. It tried to overtake the car that was ahead of us and as it was catching up to it, the police car drove past us and tried overtaking both of them. I had to say that "the trick" looked great and we were impressed by it but when we saw that the turn was coming up on the right side and the three cars remained in one lane on the two-lane road, we started growing worried as to what would happen next. Luckily, the police car managed to overtake both cars and drove further. Once we caught our breaths, we carried on discussing what we would eat at our next stop.
Just before we had reached a small town, Zugdidi, we decided to pull over and smell the breaking pads (that was our new fetish). While Ben was taking pictures of grape fields, Manuel & I caught the familiar smell. Although it was not as strong as yesterday. Manuel insisted that we stop by in Zugdidi for the night to let the pads cool down. Ben stepped in and said that the breaks worked as good as before and because Google images of Zugdidi could not impress us all, we decided to get some food there and keep on driving.
I have to tell you that Georgian food met our expectations: it was reach in flavour, meaty, cheesy and cheap. It was quite common to wait for the food for at least 10-20 minutes but the wait had always paid off – I knew that the food was not heated up in microwave. We pulled over at the restaurant in Zugdidi and buried our faces into the menus in no time. We ordered Khachapuri, cheese balls, some more cheese that was mashed in flour & roasted eggplants. Fun fact: most of the times that we went out for food, we overestimated our stomachs' capacity and had a takeaway – that is not to say that food was not great. It was finger-licking and oh so different. Georgia would be a bit of a tough nut for vegans but as a vegetarian you can do fine (that is if you cannot live without eating out regularly). We could fill our stomachs up for about five – ten Euros per person. All the food we ate, felt as if though it was home-made by our mothers, who wishes you nothing less than falling in love with her food and always coming back home for some more.
We visited Dadiani castle and walked around the town to stir up the food in our stomachs. We then went to get some more food for the road and continued driving.
Ben and I really wanted to get to Mestia and stay there for our second night. However, we forgot about the concept of time and very soon it started growing dark and the road was only getting worse. Apparently, there were some road constructions happening ahead of us (or may be that was how the road had always been). To add to the experience, the road was also growing narrow and when another car was coming towards us, we would either be blinded by its long lights (very few drivers knew how to turn them off, apparently) or could not see where we could pull over to give a fellow driver a way. Manuel started looking some places to stay in the nearest village, which happened to be Khaishi. We had no idea what the place was and it took me hours to memorise the name. So we decided to stay there.
It also took us a while to get to the location. When we arrived to the house, we thought we would stay in, Manuel, after speaking with the owner, told us that we had to take the road up the hill. When we saw the road up, we got terrified (mainly because we could not see it clearly) and driving up felt something like this:
But ten times worse and in complete darkness. Clearly, we could not have picked a better place. Our (mainly, Ben's) hard work was rewarded when we arrived at the guest house – a very hospitable lady greeted us, showed us the places and offered us some food – bread, honey and fruit jam. It was a delightful and heart-warming welcoming. Then her husband came over and showed us the pictures of the places he visited in the north of Georgia and places that where we were heading to.
We woke up quite early in the morning to get ready and take a shower. I could not tell from Ben's face whether he was looking forward to driving the mountain roads again but there was not much of a choice after all.
Remember when I said it was fun crazy and entertaining to drive around Georgia? It sort of made us feel more alive and appreciate the little things more. However, we had no little things around us – we were surrounded by the picturesque cut-outs from the paintings drawn by the best artists. We could not but stop every now and then to take a few pictures and admire the view.
We all started dreaming about buying a house somewhere around the mountains. Surely, it would not be more expensive that a house somewhere in the south of France. However, I found out that while foreigners could purchase a property, they were not allowed to purchase land for farming (not that it was my dream to start my farm in Georgia) but it would still be a nice-to-have.
After a few hours of driving, we finally reached Mestia – a small town surrounded by the mountains. Before we reached another guest house, we needed to a) fill the tank and b) get some food. We were tempted to go with the latter option first but decided to pull by the gas station.
When we entered the gas station, Ben forgot which side of the car the tank was on. Great. So we thought that we would reverse and get into another line. While Ben was thinking of how to turn around (the station was not very spacious, you see), another car came behind us. The space was shrinking and so was Ben's clear vision. He was making the ritual of turning the wheel here and there, looking around and about, and started the execution of his plan. After a few turns, he added a bit too much speed and we heard a lot of noise coming starting to come from the workers. We also felt that we touched something ahead of us and stopped the car. That "something" was a f***king billboard. We reversed and decided to drive through the line we were in and then change from there.
We really thought that we did smash the front of the car and went out to inspect the damage. To our relief, we only touched the billboard, which left a smudge of black paint on the car.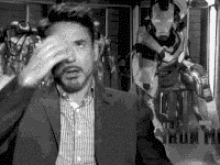 After that magic trick, the workers at the station gave Ben a nickname – "Schumacher".
Once we have caught our breaths, we went on driving and arrived at the local restaurant to re-fill our stomachs. We had yet another course of finger-licking food. To entertain ourselves, while waiting for the food, we were reading the menu in English that had a lot of funny typos. For instance, they called "beer" a "bear" and mineral water "Borjomi" as "Borjomo".
F***king Borjomo. Oh man.
We headed towards the guest house and got a pretty neat-looking room and comfy beds. Without hesitation, we went out to start looking for things to do, where and how to get to places. We visited a tourist centre and I asked Manuel to check where we could go horse-riding. The girl at the table gave us some numbers and told us how to get to the observation point, Hatsvali, Koruldi lakes, Ushguli and what we could do in the town.
Once we got out of the tourist centre, a driver approached us and offered us a drive to Ushguli for around 50 Euros (for the whole car) there and back. We politely rejected his offer and continued walking to search for a better offer.
We stopped by the mini-bus centre and got three return tickets to Ushguli for 10 Euros each. Not too shabby. The only downside to that was that it only went there once a day at 10 a.m. Apparently, 50 Euros for a car was a fixed price there. I would only suggest taking a taxi if you do not have much time or arrived to Mestia a bit too late (just like us). However, we had a few other places to visit around the town and so, we decided to stay in Mestia for two days (although, we originally thought it would be a one-day trip). We were fine with that.
We started walking towards the ski lifts that would take us up to Hatsvali – turned out that the first line, out of two, was closed.That meant that we had to get to the second point ourselves. We came across a car that stood at the turn to the ski lifts and saw an Asian guy approach us, asking if we were going up top as well. Manuel used his power of negotiations on the drivers and got a bit of a discount for us to go up top. We got in the car and the driver was a bit taken aback and annoyed that we were pondering over his offer for too long. "You will not get a better price anywhere else, anyway!" he said.
And onwards to the ski lifts we went.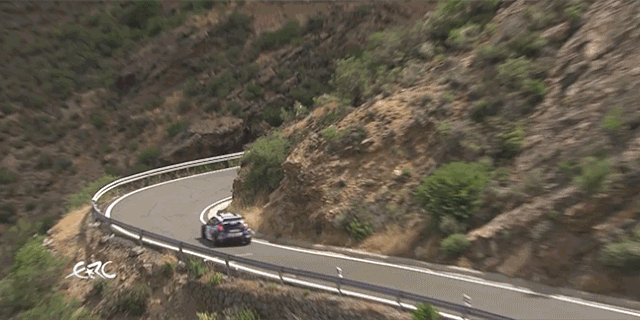 Our new companion was from China and his name was "Meow". Not even joking. He was passionate about tourism and said that one day he would really like to work in that industry. He would certainly be entertaining to the foreign tourists.
Going up the Hatsvali was awesome. I took a few pictures for your eye-gasm. Enjoy!
After taking a stroll around Hatsvali and loads of gasping, we went down together (the view was even better coming from top) and met our driver. We asked him how much he would take us to the Koruldi lakes for and he offered us the popular flat fee of 50 Euros for everyone. We did some quick maths and agreed to go there as we were four…so each of us would pay less…well, you get the point.
We pulled over in Mestia and got some bread before going. Manuel brought us three huge breads, called "Shoti", and we started wolfing them down (one peace was somewhere around 20 Euro cents). I was falling in love with the country yet more and more but could not tell it to the others about it as my mouth was full of bread – it was enormous and delicious.
To continue to Part III click here