Check out Part III here
You probably got a pretty good idea of how my friends and I had come to enjoy driving around in Georgia but the pain of some roads still resides in my bottom but boy did the views astound us all. Every time we would see something beautiful, we would immediately forget all the pain and feel grateful for coming over to see the country. While Ben did the lion's share of work, Manuel and I still had to keep him company and show the way (thanks, Google maps).
We knew our destiny as we had to take the same curvy, broken, mountain road back – down towards Kutaisi, stopping by at Martvili and Okatse canyons. Manuel had already visited both of the places before, so he left Ben and me have fun there all on our own, while he was chatting away with some local girls (I bet). Out of both of the places though, I enjoyed Martivili the most. Just look how gorgeous it is!
We got on a small boat and went on a quick tour around the canyon and then walked around the area to enjoy the humming noises of the water and sweaty tourists.
Okatse canyon was definitely more enormous and grand, however, it felt like looking down at a desert, with some hills popping up in the view as we raised our heads. I mean, it was still nice but I wish that Martvili canyon was as large and as Okatse.
We also passed by a small town of Surami in Georgia and we saw a camera crew there filming us – we thought that we'd be in the local news. Manuel found out later that The Grand Tour was filming one of their episodes there. I'm a huge fan of the show and the presenters – Jeremy, James & Richard. Fingers crossed that we'll appear on their episode, smiling at the cameras as we drove by.
Needless to say, we were an ambitious trio – we wanted to visit Kazbegi as well, after our stop in Tblisi, but found out that we were constrained by the time as well as the country's borders. That border closed us off from driving there directly from where we were at the time – thanks, South Ossetia! There was no chance that we could enter South Ossetia from Georgia (because of them not being the best of friends) and going to Kazbegi from Kutaisi was a very long journey to do in a day, considering that Ben was the only driver.
So, in the typical ballbag fashion, we wasted quite a bit of our day at stopping by at a lot of places, walking around canyons and understood that we would not make it on time to Tblisi. The nearest place for a sleepover was Ambrolauri. It took me weeks to memorise the name of the bloody town though.
We found ourselves driving late in the evening and could barely see what was ahead of us, even with the long lights. Other drivers had their long lights when driving towards us and Ben was progressively turning into a rage mode because the light flash made his eyes tired. To add to the frustration, the road was as curvy as if we were driving inside someone's intestines – actually, that is a very good metaphor now that I come to think of it. However, that was a great practice for Ben and long tiring trip for all of us. Lesson learnt: wake up at the sunrise to travel as early as you can, so you won't have to be like us. Ideally, it would and should have been an "active vacation" rather than a "passive" one but it ended up being a mix – we would get more sleep than we should have and drive out late but when it came to seeing places or doing anything, we would always rush a bit. Not the best mix but there we are.
We arrived to the town of Ambrolauri, being greeted by yet more long lights and dark hills. I even felt a bit of joy entering the town – it looked quite neat and lovely and I was longing for the morning, to see the hills looking down at the small buildings around them. However, our main goal was to get some local wine and try it out as we had not been able to get tipsy for quite some time!
Firstly though, we had to get to a guesthouse. Manuel called the local and negotiated the price. Once done, we headed towards the place & unpacked our things. Our room felt like it used to be a prison cell or torture room – it was about 8 m2 with four beds in there, which were old and rusty. At least it was not cold.
The owner of the place was so kind that he offered us some home-made Chacha (strong Georgian brandy), which was kept in plastic bottle (very promising) and was 60% strong, if not more. Last time I drank something out of the plastic bottle, I had a really hard time. However, before we had committed to it, we went into the city to get some food and local wine.
We met a tourist and his driver in the shop, who told us that they drove all the way from Ushgvili, through the mountains, towards Ambrolauri.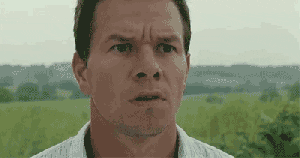 This is wicked! Just have a look at the map and imagine going all the way through the mountains there.
It must have been a whole new journey for the tourist's bottom as the driver had done that before, obviously. And he was Georgian – no surprise there. We left the shop and Manuel and I started thinking of taking the same journey next time as them, and try to climb up one of the mountains there.
Once we have arrived at the guesthouse, we opened Chacha and took our first shot. It felt great and strong but that joy was mixed with fear of going South either in my stomach or head. It felt like taking drugs for the first time – exciting but scary, as you do not know what the consequences are going to be like. So we cautiously drank it, shot by shot, and chatted away about our trip, what places we'd be visiting the next day and how early we should wake up. We all agreed at waking up as early as possible to visit a few other places on our way to Tblisi. We had to give the car back and we were quite nervous about it – we almost destroyed the break, nearly crashed and ABS kept on coming up on the dashboard, which normally is the sign that the breaks need to be changed (even though the ABS warning would disappear on some occasions). Ballbags on vacation, what else can I say?
To continue to Part V click here