Check out part XIII here
Val and I had quite a few topics to cover while on the road and he was not shy tell anything. We talked about Armenia, people, their relationship towards the neighbouring countries, and their best (political) friends. Strangely enough, and from what I got from the conversation, Armenia did not really have close allies. I mean, the people or country that they can call their best buddy. It felt like they were, may be even deliberately, completely on their own, with a heavy burden of their past on the shoulders. But yet they did not want to isolate themselves. It was more of being unable to find someone who would really understand their struggle and look in the face of their old ghost, and say: "This looks familiar to me too". Nevertheless, Armenians came across as a friendly folk and unlike in Azerbaijan, we were being treated like friends that time around. I simply told Val that Ben and I were looking forward to having fun and exploring the country and he said that he would be happy to make our time memorable. He sure did.
Our next stop was Areni and the nearby cave, where the wine was born. We dropped by a small shop, which had dozens of wines and home-made spirits for tourists to try. First four wine bottles were free of charge for anyone to try but for 1 Euro, one could taste a dozen of them, as well as cognac and other spirits. Before Ben and I were told anything else about the small exhibition, I put the money on the table and we proceeded to try our first wine, accompanied with some snacks, like lavash and cheese. As the drinks were being poured, the girls were telling us how each wine was made and what it was made from. It was pure joy! We both tried about a dozen of different wines, two kinds of cognac and vodka. All made in Armenia. After the tour, we had complementary tea and coffee.
I asked Val if it would be possible to do horse riding around the winery and he told me that it would be a bit of a challenge to find one around. Luckily though, Val spotted a passer-by and asked them for a contact number of a person, who would be able to help out. He called him, and said that there would be two people who would be interested in horse riding in Areni. The stranger gladly agreed and said that there would only be one horse. It would cost us about 15-20 Euros for the two of us for one hour. It was quite pricy, agree, but I had never ridden a horse, so I persuaded Ben to go for it. We waited for the guy to show up with a mighty horse and I was already envisioning myself sitting atop its muscular, strong back and riding against the wind in the wilderness of a small village of Armenia.
By the time we had to meet the guy, I had built so much excitement that I was ready to pay him anything he'd ask for. After all, it would have been my first time riding the horse! We walked up one of the hills and stood there waiting for him. After a few or so minutes, two figures emerged from the distance and they were walking our direction. As they were approaching closer, I could see it was a middle-aged man with a huge belly, which was bigger than the horse itself. The man approached us and I could clearly see that it was not a horse…
A f***ing pony! Come on! Well, it was too late to back down, so I told Ben to get on first. So he did. After cruising for about ten or so minutes, I approached him and got on the pony. I was still excited to ride a…pony, but unfortunately, it was too young, too slow. It felt like riding on an elephant. So yeah, lesson learnt – ask for a horse and say it if would be anything but the horse, there would not be a deal.
After that disappointing ride, we drove towards one of the caves. It was sadly going to close shortly but Val spoke to the staff and told that we'd be quick. One of the staff members reluctantly let us go up with him but after a few minutes, he brightened up and was giving us a small tour inside the cave. Yes, Ben and I are nice and friendly folk!
Our guide showed us the pots, where the wine was kept under the ground and sand for years and also the remains of people who were sacrificed (to the god of wine, of course). Hundreds upon hundreds of years ago, the wine was treated as the holy drink and not everyone was allowed to drink it – only those from wealthy, or known families. And one would not drink the whole litre bottle in a few hours (like I tend to do on Fridays) – it was one or few sips only.
It was time for us to head back to our hostel. Ben and I found another one, close to the city centre. It was a Thai hostel, which was interesting. We picked it up because it was the cheapest that we could find, so we were looking forward to checking in.
I asked Val if he could take us down to Tsaghkadzor for a ropeway tour (the place that was closed on our first day) and even though Val did not have to do it, as our agreement was only for a two-day trip, he agreed nonetheless. We also wanted to visit Hankavan, a small village where one could go on a summer resort to but we decided to spend more time in the city instead. So our plan for the third day was to visit Tsaghkadzor, genocide memorial and see the city. On the fourth day, Ben would travel to Belarus for a few days before heading back home and I would head back to Georgia for a few days to go to Kazbegi and catch a flight back.
Val drove us back and just like with any cheap hostels, it took us about 10 minutes to find the door…or rather manage to call the owner and ask him to find us because we could not find the door. He was quite friendly and relaxed – he took us into a big hall and there we saw our room. The rooms were separated by, what looked like, plywood and the boards were about 2.5 meters tall, so they did not even touch the ceiling. Naturally, this was a recipe for a disastrous night sleep and boy was I right. I could easily hear someone whispering a few meters away from us, let alone snoring (that was loud and clear). Ben and I went grocery shopping and drank some peach vodka that we got on our first day. It still tasted amazing.
We were offered a Thai massage by an employee in the hostel and we politely rejected the offer. Mainly because it would cost about 15 Euros for an hour. I found it a bit too much in my books. After some more reasonable drinking we both went to sleep. Well, that's Ben and I would wake up every few hours because of someone snoring. And I would wake up very early in the morning because our neighbours decided to have a chat in the hall.
Val met us by the hostel and we drove towards Tsaghkadzor, which was not that far off the city. There were plenty of people there too, who wanted to go on a ropeway tour. We got in line and waited for our turn.
The tour was amazing. In about ten minutes we got on top of the hill and spent some time walking around. Naturally, we were approached by locals, who asked us if we wanted to get a ride on a barbie jeep. We learnt our lesson (the hard way) from Azerbaijan and asked how much it would cost. We were told that it would be around 40 Euros, which was the same as renting the car from Val for a day. Clearly, were being ripped off, so I told him to get lost. We resumed the walk and spent about an hour or so walking around, enjoying the view.
And here is what the saw while going down on the ropeway.
It looked stellar! Val was kind enough to also take us to the genocide memorial, where we spent a considerable amount of time in the museum. Val said that it would take us quite a while to see everything there, so we asked him what the average taxi fare was and went our merry way.
We spent about two hours in the museum and I am sure that one could spend there way more time if they read everything there was to read there. Ben and I took a taxi back to the city and went to a small restaurant, which served amazing falafel sandwiches for just 1.50 Euros. Once we'd filled our stomachs up with amazing lunch, we went to explore the city. We took a ride on the metro and went to the centre. I unfortunately did not take names of places we visited, as we were just simply walking where the road would lead us, but I did take some photos.
And there was our trip to Armenia. Ben and I went back to hostel to get a good night sleep and look back at the fun we had had, and the places that we got to see.
(red – 1st day, green – 2nd day)
We covered quite a few places in Armenia within three days and I would say that it was a good amount of time to spend in the country and more would have been an "overstay", in my opinion.
The next day, as agreed, Val met to pick us up at the hostel. While we were driving towards the airport, I asked Val what on earth "jan" stood for and why Arthur called me "Timjan", and not just Tim. Apparently, "jan" meant "sweet" in Armenian. It was a friendly way of adding that at the end of one's name. How nice!
Ben got on the airplane, and I got on a minibus at the bus station and headed towards Tblisi for a few days. Ben was heading to Belarus, Minsk via Moscow and he texted me after a few hours to say that he was stuck in the airport. Apparently, he needed some sort of a transit visa for Russia, which was news to both of us. Neither of us would even think of such a thing and I don't think that Ben was even given a proper explanation at the airport as to what kind of visa he actually needed. So Ben had to buy the flight tickets directly to his home instead, and cancel a short trip to Belarus. Sad that he did not decide to join me in Georgia. I was very much looking forward to coming back to Tblisi to meet Manuel and visit Khazbegi, before heading home. Once again I would see the mighty, tall mountains, before the trip would come to a conclusion.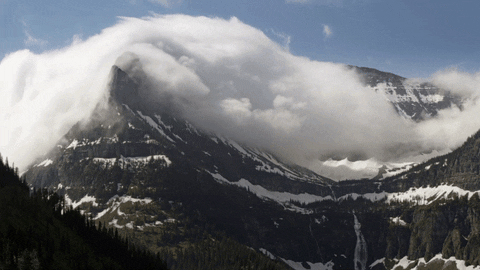 To continue to Part XV click here