Check out Part II here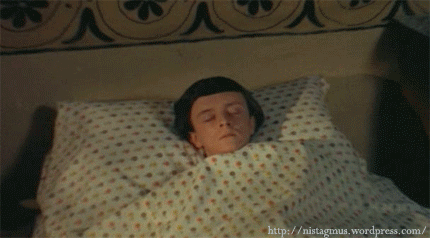 Mike and I woke up quite early in the morning in anticipation to get moving and see more of the great land of Kyrgyzstan.
Our host, Jacky, stayed chatting with us while we waited for the driver and told us a story of living in Bishkek. Some time ago, he had a bit too much alcohol in his system, fell over and hurt his leg. He said that he was too drunk to even realise that he actually broke the leg bone. The next day he woke up and felt his leg only swollen. So he brushed it off, thinking it was a mere bruise and was limping for a few weeks until he got fed up with the fact that it was not getting better. So he went to see a doctor about it in a local hospital.
The doctor told him that the bone began growing in the wrong way (this is when Jacky found out it was broken), so they had to break the bone again and perform an operation. Considering that was the only option, Jacky asked about the price and it was way beyond this imagination. He asked the doctor if there was anything else that could be done and he was sent to a military doctor, who offered a more appealing offer. Of course, this was only a recommendation rather than an official transfer…Considering Jacky's desperation at the time and lack of money, he headed out to see the doctor about the leg.
Good news was that the operation could be done. The issue, however was that the doctor only had local anesthesia…yep, that was the price that Jacky had to pay. Literally, The whole operation started with a few injections of local anesthesia.
It was already ten minutes past 8 a.m. and our driver, Chi, was still not around & he did not tell me that he would be late. Jacky told me that it was very typical of Kyrgyz people to be late and postpone things. Jacky lived in Bishkek for a few months then and said that their favourite catch phrase he learnt from locals was: "Let's do it later" ("potom, potom" in Russian). It was top trending among everyone, especially in the business.
After a few more minutes I dialed in Chi and asked him whether he would come and meet us and he said he was on his way.
With a glorious delay of about 30-40 minutes he finally showed up in a neat car and we loaded our rucksacks into the boot & got in.
For a little bit of a context here – Chi is a friend of Mike's friend. Mike asked that friend if she could put us in touch with any locals in Kyrgyzstan to sort out the car situation and this is how we met Chi. He was the man to be our driver (initially it was supposed to have been Chi's uncle but when he (the uncle) heard that he had to get up at 8 a.m., he changed his mind and asked if Chi could do it instead). And it was not a cheap job – Mike and I paid around 200 USD for about 3 days worth of driving plus we had to pay for his food and accommodation on top of that. Yeah, can you imagine someone waking up and saying "F**k no, I am not going to wake up this early and drive for 3 days to earn that much money. Who would do that"? Well, I can. Chi's bloody uncle.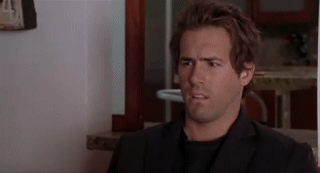 I would probably risk driving without a driver's license for three days myself to earn that much money. Oh and by the way, before you ask – average monthly salary in Kyrgyzstan is around 250 USD! And very similar attitude of locals came up many…many more times throughout our journey and absolutely messed with my mind.
Chi suggested that before we took off to the festival (which was happening south from Issyk-Kul lake), we should go and eat first. You see, Chi did not intend to be our driver for the whole ride so he said he would call his friends around and ask them if they would be willing to drive us around the country for a few days for 200 USD. Spoiler alert: no one agreed to take us.
Chi suggested we tried a local delicacy – horse meat. Mike and I were very curious to test our taste buds and stomachs so we dug in. It was surprisingly… not that bad – very similar to beef but more tender! Just imagine a big chunk of boiled horse meat on an enormous plate with noodles under it.
We had yet to try horse milk and we could not wait at that point.
And on our way to Birds of Prey festival we went! Chi was quite shy in the beginning and it took a while to get the ball rolling but after a few hours he loosened up and was chatting more with us.
It took a few hours to get to the place, which was on the South shore of Issyk-Kul lake. We arrived a few hours later though, got our tickets (which were around 5-10 USD per person) and headed straight towards a huge field, where we could already see locals playing national football.
Basically, there were two teams who rode horses and one had to lift up a carcass of a sheep from the ground, one-handed and place it onto the gates (which were put together from a few tires). And I got to tell you that carcass was really heavy – about 20-25 kg!
We then were witnesses to "eagle championship". Basically, one of the locals let their bird fly to a certain point on the field and the eagle that got there the fastest would win. Fortunately, it did not last long as it was not really entertaining to look at, so we headed to another field for a great feast.
And by Jove was the rice at the buffet fantastic! It was so good that not only did I fill my stomach to the brim with it but I also harassed a few locals for a recipe but none of them spilt it out. One of the locals there got a bit too touchy around my shoulder blades and kept asking me to join him for a dance (yep, there was a small disco party there) and it took about 10-20 minutes to shake my friend off. Because he did not tell me the recipe for the rice, I did not feel like I would owe him a dance. Funnily enough, they were playing anything but local / traditional Kyrgyz music, which was hilarious.
We stayed for about an hour longer and got quite bored (speaking for myself here), so we agreed to head to our next location on the Eastern shore of Issyk-Kul lake – Karakol. There was really nothing specifically outstanding about the place – it was just halfway for our journey and we did not want to tire Chi too much. After all, we had three full days to spare.
We reached Karakol and first thing that came to Chi's mind was to eat.
And why not – we were growing a bit hungry as well. Apparently, Karakol (and its region) was famous for its cold Laghman. It was essentially regular & corn-based noodles in slightly spiced broth. It tasted fine but I was expecting the tip of my tongue to catch fire. So far, nowhere where we had travelled did we get "spice-jacked" and it was a shame. I was really looking to bite that hot pepper but it started becoming clearer and clearer that no such hot spice was going to be found on our plates.
I usually don't do a research on food before I go abroad as there usually is little point to it – I will be talking loads with locals and ask them all those questions anyway. Furthermore, they will gladly tell us of the best place to go and eat out.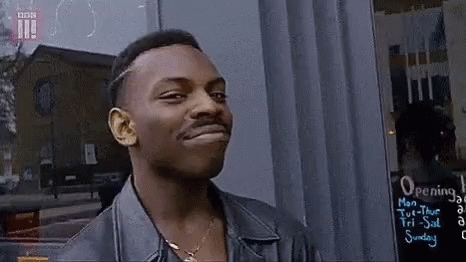 After we had eaten, Chi concluded that there was nothing else for us to do in Karakol, really, and that we could drive farther up north. Conveniently, Chi's partner was staying there for summer & there was a hotel in Bosteri (the town we'd be staying). Chi had told us that he would get us some discount to stay for the night and we ended up paying about 20 USD per person for the entire room, which was not big and literally had only two beds. Yeah, it was expensive. But hey – the place had two jacuzzis outside, so that was worth the price for us in the end.
As usual, we agreed with Chi to meet as early as possible so we could see as much as possible during the day and knowing that he'd most likely be late, I asked him to be on the spot at 8:00 a.m. exactly. And I stressed that he had to be there on time and not a minute later as Mike and I would not want to be waiting for 40 minutes again…