Check out Part IX here
Ben was indeed serious about driving 500 + km towards Xinaliq and he was itching to get to see the mountains and stay in the small town for the night. We were speeding through the highways of Azerbaijan as fast as we could (of course, courtesy of the police, we were following the speed limit without exceeding it even by 1 km). Other things that were going at 90 km/h speed were our thoughts about what on earth we would do about the dent on the front side of the car. I was mainly concerned about the deposit that we were going to lose. Then again, we were also through with all the previous fines as well, so we did not have to worry about that at least.
As we were driving, we kept on fighting with one another as to whose track would play next. Ben insisted that we listened to his tracks as he was the driver and needed to relax while I insisted on playing newer, and some of my, tracks. You see, Ben only had one playlist and listening to the same songs over and over again was getting on my nerves. By the time we had put my song to play, we were nearing Baku. Ben suggested we stepped out of the car for a little while and feasted our eyes at the view on Caspian sea. It was so windy that we could barely managed to open the car doors. Ben also quickly checked the engine and sniffed around the breaking pads…just to be safe, you know.
Thanks to an uneventful visit of Göygöl lake, the sun was already reaching the horizon and we were still quite far away from Xinaliq. I set our next destination to Quba, just to be more optimistic about how far we would drive and started looking for hostels in the meantime. As usual, I was able to find a place for two people for as cheap as 10-15 Euros. And we knew that the good-old "we are only going to stay for the night" would reduce the pricing for us by 10-20% no problem.
By the time we had reached Quba, it was evening and we knew that we would have to stay there for the night for sure. We phoned up the host and budged in for a discount while parking to a nearby bar/restaurant to get some snacks. It looked like the only meal that was on the menu was an Azeri version of Turkish pizza, Lahmajoun. We both enjoyed it with a cup of tea (with some Russian sweets), cleaned our plates and walked out.
We met the our host and his hostel reminded me of those Hollywood type of motels – it felt like I travelled back in time and straight into an Eastern version of Pulp Fiction movie. We had a room on a second floor with an exit right onto the balcony and a walkthrough to other hostel rooms. Sadly, it was quite chilly in the room and it did not get better even after a few hours of us warming up the room with our warm breaths. So, we celebrated the fact that we paid so little for the hostel room while deep-diving into fat blankets. Yeah, I was glad that we did end up getting discount because it felt like we should have got paid for sleeping there. So cold it was!
Waking up was easy though – the moment we opened our eyes, we sprang from our beds, packed right away and got into car and set the course towards Xinaliq!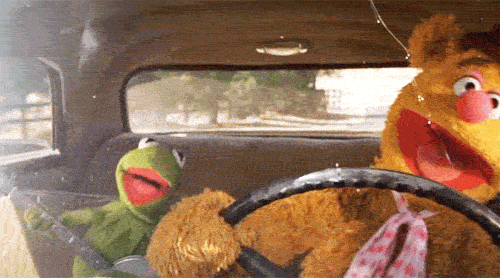 About time – we had about 50 km to cover and the distance seemed to be a joke in comparison to how much Ben drove the day before. However, Waze app indicated that it would take us roughly two hours to get there…suspicious. We bade goodbye to a nice and little town of Quba and took off towards the mountains. About 20-30 km in, we understood the pessimistic arrival estimate of our digital navigation friend – the road was pure madness. Up and down, down and up, curvy and broken. But by Jove! What a view we were witnesses of.
After driving past deserted wastelands for a couple of days, a friendly and familiar-looking mountain giants brought a delightful change of pace to our journey. Had we known how beautiful the sights were up north in the country, we would have forgotten about driving past Ganja and the lake in a heartbeat. We just could not take enough pictures, honestly. The fresh air and mist filled us with joy – we were in front of something magnificent, something bigger than ourselves. It was a tremendous feeling.
As soon as the magic dust settled in our heads, we sat back in the car and continued driving. We then realised how happy we were that we decided to stay in Quba for the evening the day before. The roads to Xinaliq still felt as if though the main architect of the road was a kid drawing for the first time with acrylics – we then realised why the maps told us it would take more than an hour to get from Quba to Khinaliq. Furthermore, going up the hill in our car, with automatic gearbox, was also a bit of a struggle or we simply did not know how to drive it well. And the roads were also narrow – when we saw another car driving back, we were terrified.
We made a few more stops to take photos and met a herd of sheep on our way too!
Having squeezed a few more times on the side road to let the car pass through, we finally reached the destination. A small, historical town of Xinaliq. We wasted no time and parked our car in an open area, and started sniffing about for a nearby place to eat as we did not have time for breakfast in Quba. Apparently, the town had a population of 2,000 people (even though it felt more like 100 people) and only one shop/place to eat out. We headed there and asked for something cheap to snack on. The locals showed us to our dining room with a beautiful view on the mountains and we sat and waited. It was chilly, I have to admit, but the anticipation for locals' fine cuisine easily overweighed the feeling of hunger. We were told that we would be served very tasty sausage and eggs with tea.
It took about 20 or so minutes until we had been served just the tea, which was followed up with breakfast after a few minutes or so. I don't want to sound harsh but the breakfast was underwhelming at best. It was the most basic scrambled eggs, sausage and the veggies package we had ever had (even the veggies did not taste fresh). Bread was not straight out of the oven either and we started guessing how much we would be charged for it. Well, we thought back on our stop after we left Göygöl lake, where each one of us had two small kebabs and a drink for about seven manat per person. So, fourteen in total for the two of us for a satisfying meal – we we full. So, for a small portion of eggs and sausages, we would probably pay ten manat – max.
We finished the meal and jumped off our seats to pay. Ben started chatting with the cashier and after a few seconds, his face froze and turned to me. We had to pay 25 manat for the meal and the cigarettes I had bought (which were roughly six or seven manat).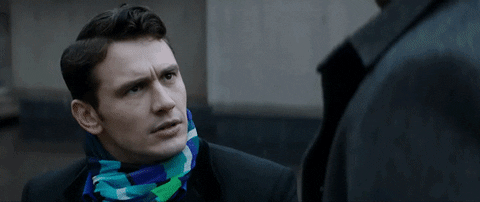 We were both shocked. Unfortunately, we were quickly surrounded by two other guys in the shop, so we had nowhere else to go but pay what we were asked. I immediately told Ben to give him 20 and leave the place at once. So we did. Lesson learned – ask for the price first and foremost before ordering anything in Azerbaijan. Clearly, that was not the first time we were screwed over like dumb, virgin teenagers.
As more money had left out pockets, we started going up the hill and past small huts to the top of the town. It almost felt and looked like "Rohan" from Lord of the Rings. The villagers were giving us tense looks and we could feel how weird it felt when dozens of tourists were passing by their front doors regularly (although, I am not sure how many tourists the place normally has) but even if it is a few per week, it would still feel weird. We got to highest point in the town and took a few more shots of the wonderful scenery that was right before our eyes. Ben started chatting with a local, who had a few tourists he was showing the place around. The local complemented Ben on getting it up to Xinaliq in a car as even Azeris themselves have hard time getting up there because of the roads. He sure may be right but we did not know what cost we had paid to drive up there (we may have messed up a few internal car parts doing that).
Having stayed for a few more minutes and chatted to the local, who seemed to have been dressed pretty stylish (he sure was paid quite well for being a local tour guide in the town) we descended back to our car and started driving back to Baku. We had about a day and a half left to be spent in Baku before our final destination – Armenia. We were excited to change the scene and even more terrified about giving the car back. Nonetheless, onwards we continued driving!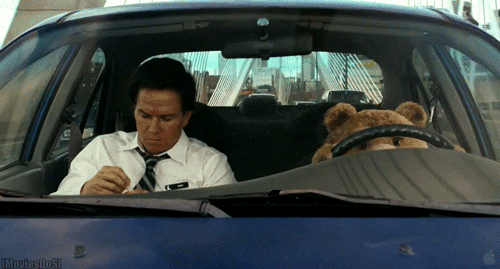 To continue to Part XI click here